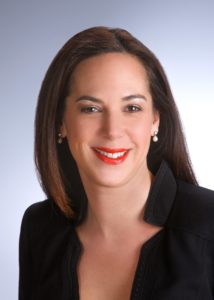 This month, we're excited to introduce you to Lindsey Zanovich. Lindsey joined Frontier as the Marketing Representative for the Memorial Office 2 years ago. Prior to that, she worked in Marketing, Advertising and Strategy for ConocoPhillips before becoming a stay at home mother to two children. We asked Lindsey a few questions about herself and her experience working at Frontier Title Company. 
What do you think sets Frontier Title Company apart?
Our customer service … because we care and go above and beyond to make sure everything goes smoothly.
What do you enjoy most about your job?
Hands down – THE PEOPLE!  I love to help make the process easier for our clients.
What are some of your defining traits?  
Determined, Personable, Out-going, Proactive
What is your personal philosophy?
It's the little things that make the difference and always do the right thing regardless
How do you define success?
When you have exceeded your clients expectations.
How do you spend your time outside of work?
Being a mommy, play tennis, cooking and appreciating great wine with friends and family.
To contact Lindsey Zanovich, email lzanovich@frontiertitletexas.com or call the Memorial Office at 713-893-0553.