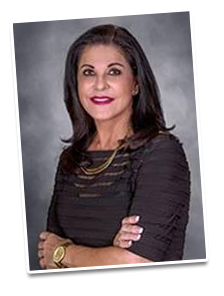 This month, we're excited to introduce you to Marilyn Smith, Director of Marketing/Client Relations from the Cypress Office. Marilyn joined Frontier Title Company five years ago, but has spent the last 12 years of her career in the title industry.
We asked Marilyn a few questions about herself and her experience working at Frontier Title Company. 
What do you think sets Frontier Title Company apart?
Our Customer Service is the best, bar none, due to the fact that we work as a team throughout our company. Our tagline – "We don't work 8-5, We work START to FINISH."® – truly defines Frontier Title. 
What do you enjoy most about your job?
Meeting so many wonderful people and making lasting friendships. 
What are three of your defining traits?  
Conscientious, Loyal, and Passionate
What is your personal philosophy?
I live by the Golden Rule.
How do you define success?
Success to me is knowing at the end of the day that I did my best, helped others, and I am loved by family.
How do you spend your time outside of work?
Going to my grandson's games, enjoying my kids and grandkids, going to church and to dinner after with friends, and I'm always up for a good movie.