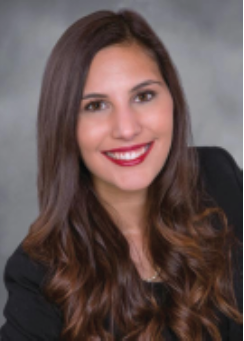 This month, we're excited to introduce you to Shea Angelle. Shea came to Frontier Title 2.5 years ago and is the Branch Manager/Escrow Officer for our Memorial Office. Prior to that, she worked as a marketing coordinator for an engineering firm. 
What do you think sets Frontier Title Company apart?
What sets Frontier Title apart from our competitors is our dedication to our customers. We care, and it shows. Everyone who works with us makes our customers a priority, and will go above and beyond to get the deal closed.  
What do you enjoy most about your job?
I most enjoy getting to know my clients and being part of their home buying/selling process. Especially for first time home buyers, it is such a momentous occasion and I love that I get to help people achieve their goal.
What are three of your personal values?  
I am very driven, and always striving to achieve the next goal. I'm a very loyal person and will always stand by my team and our clients. I'm a sincere person, and I try to always be open and honest, even in a difficult situation.
What is your personal philosophy?
My personal philosophy is that communication is the key! There will always be issues that arise, but if you communicate properly and set expectations accordingly, it can make all the difference. 
How do you define success?
I define success by results. When we have a great month and meet or exceed our revenue and closed order goals, I feel we've had a successful month. As a manager, I most feel successful when one of our teammates achieves a new goal that they've been working to achieve – I feel successful when they feel successful.
How do you spend your time outside of work?
I spend my time outside of work with my family and friends, and cheering on my LSU Tigers!
To contact Shea Angelle, email SAngelle@FrontierTitleTexas.com or call 713.893.0553.