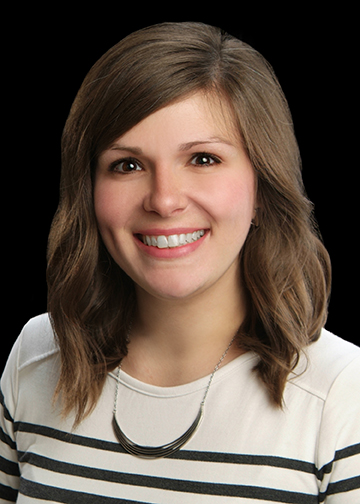 We're excited to introduce San Antonio's
Katie Ekis, Escrow Officer
 in this month's Frontier Family Spotlight. Katie celebrated 3 years with Frontier Title Company in August 2017, but she's had years of experience in the Title Industry as well as in banking.
What do you think sets Frontier Title Company apart?
We care and we're willing to do what it takes to get the job done and done right.  After all, we don't work 8-5, we work start to finish.
What do you enjoy most about your job?
I enjoy working with people, my coworkers, the realtors and buyers and sellers
What are three traits that define you?
Organized, Detailed, Compassionate
What is your personal philosophy?
Work hard, play hard
How do you define success?
Success to me is knowing I have done right by the clients.  Seeing the happy faces at the closing table makes me feel like I have succeeded
How do you spend your time outside of work?
I spend my time outside of work with my husband, Josh and our two dachshunds, Arnold Palmer and Frankenstein.  We enjoy taking them with us to pet friendly restaurants, watching movies, making pottery on the wheel we have at home, and going to concerts (We just saw Tom Petty & the Lumineers in Seattle and Green Day here in SA)