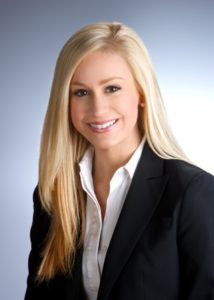 This month, we're excited to introduce you

Maggie Weinberg, Director of Business Development

from the Galleria Office. Maggie has been with Frontier Title Company for five years!
We asked her a few questions about herself and her experience working at Frontier Title Company. 
What do you think sets Frontier Title Company apart?
Everyone genuinely cares about our product and what we stand for. Starting from the first person who touches the contract to the last, we all work as a team to ensure our clients have the best service imaginable.
What do you enjoy most about your job?
I love taking care of others. Getting to know our clients and their needs to ensure they have the best closing experience possible.  Our clients & colleagues become like family to us and that makes my job just that more enjoyable!
What are some of your defining traits?  
Thoughtful, Kind, and Sincere 
What is your personal philosophy?
Treat others how you would like to be treated. Be kind and never take a day for granted.
How do you define success?
Work hard, take care of others, and stick to your word. At the end of the day the success will be there!
How do you spend your time outside of work?
I spend my time traveling with my husband, enjoying new restaurants around Houston with friends, and exploring our city with our 11 month old Golden Retriever, Honey.  
To contact Maggie Weinberg, email
[email protected]
or call the Galleria Office at 713-840-0208.