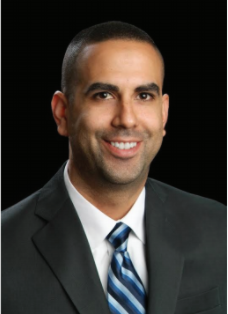 We're excited to introduce San Antonio's Ricky Guerra, Escrow Officer in this month's Frontier Family Spotlight. Ricky has been with Frontier Title Company for 2 and a half years.
What do you think sets Frontier Title Company apart?
We simply go above what other title companies do to take care of their clients. Our job doesn't stop when we leave the office. It doesn't stop on weekends, and doesn't stop on holidays. If the clients job is 24 hours a day, then why should ours stop at 5:30? Being there for when they need us, goes a long way.
What do you enjoy most about your job?
The closeness with everyone who works here. Most companies have so many layers, they tend to lose touch with their employees. Frontier really does feel like a 2nd family.
What are three traits that define you?
My humor,  my love of debating (my wife would vouch for this), aaannndd, my car 🙂
What is your personal philosophy?
There are always going to be hardships and speed bumps in the road. It's not about when you get over them, it's how you handle them that make you who you are.
How do you define success?
Not by the materialistic things you can surround yourself with, but how you take care of the ones around you.
How do you spend your time outside of work?
Playing video games with my kids, basketball every weekend, and working on my car.